Dusk til Dawn
Andrei Smirnov AKA. "The Russian"
Typical cuban cigar smoking Russian arms dealer who doesn't mind hurting people
Description: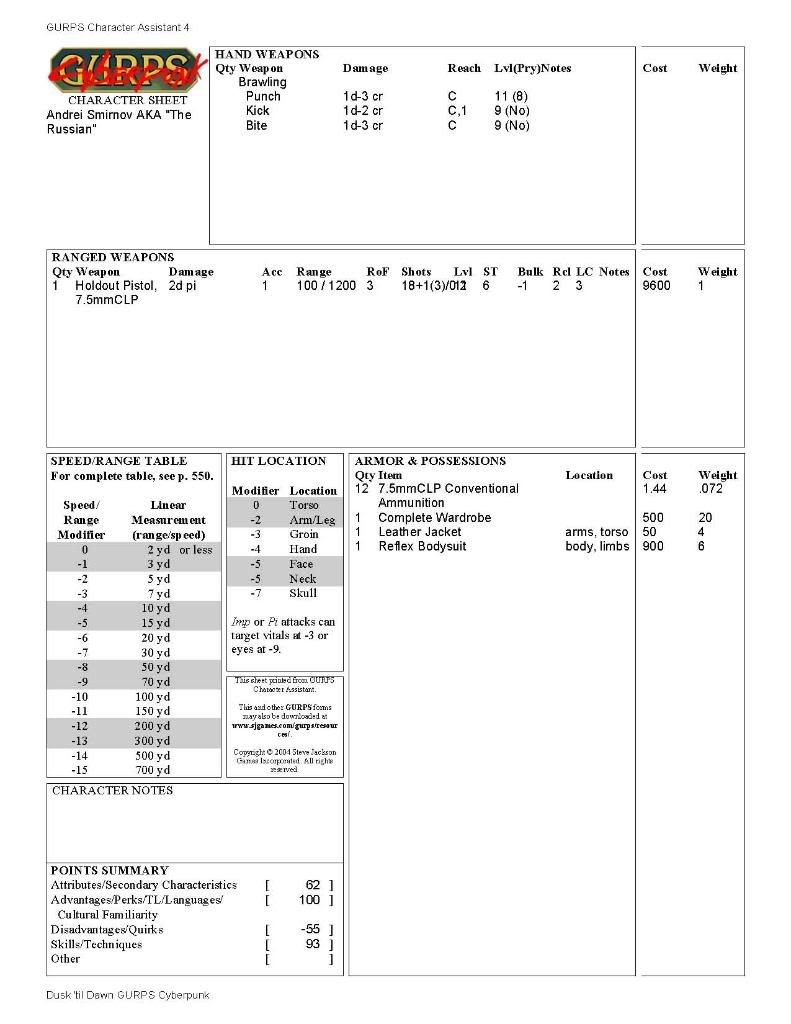 Bio:
Aside from several federal agencies trying to tie him to smuggling going on in the Port of Houston Andrei has it good. He owns a large estate in the Woodlands on the north side of Houston. Nobody ever worries in that neighborhood with the Arasaka security pulling watch.
There are a few things "The Russian" does mind. Minor inconveniences he calls them. One such inconvenience is Michael Bertram, who somehow managed to blow a major deal for the mobster. As long as Michael stays away from the docks Mr. Smirnov will not send Boris and Karl to pay him a visit.