Dusk til Dawn
2020 thru 2035
World energy crisis
Throughout this period the world is thrown into turmoil as demand for oil begins to greatly exceed supply – crippling many economies and triggering widespread social unrest.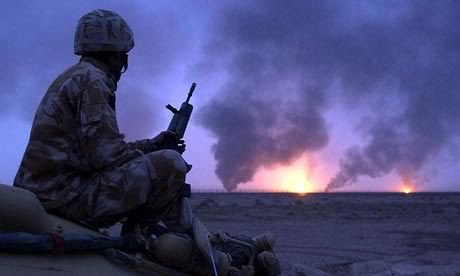 There are major conflicts throughout the Middle East and Central Asia. The most significant of these resource wars actually involves the one-off use of a tactical nuclear weapon.
The crisis plays out for nearly two decades, gradually being resolved by a switch to renewable energy and alternative fuel technologies – but the transition is by no means a smooth one. By the mid-2030's, the geopolitical map of the Middle East is almost unrecognisable compared with 20 years previously.