Dusk til Dawn
2034
Resource wars kill millions in East Asia
For the past few decades, non-polar ice has been vanishing from prominent mountain regions at an alarming rate. By the early to mid-2030s, the glaciers in the Himalayas are disappearing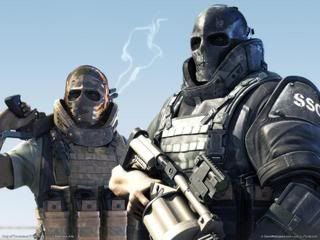 completely, which is having a devastating impact on the economies of East Asia – many of which have until now relied on a continuous supply of freshwater run-off to rivers such as the Ganges, Mekong, Yellow and Yangtze. These once-great rivers are becoming almost entirely dependent on seasonal rainfall.
There are now chronic shortages of water for drinking, agricultural production and hydroelectric power generation, which has plunged much of the region into war. One particular flashpoint has been China's attempt to dam the Mekong River… even though 60m people in Vietnam, Laos and Cambodia depend on its waters for their livelihood.
Over in Pakistan, a state of emergency has been declared, with much of the country collapsing into a state of virtual anarchy, large tracts of land being surrendered to fundamentalist extremists, and fears of a nuclear exchange with neighbouring India.
Coastal cities are managing to fair somewhat better – by constructing massive desalination plants – but further inland, many small-scale localised conflicts are breaking out, resulting in huge numbers of refugees. The worst affected areas are border regions, with mass migrations of citizens fleeing what are becoming increasingly inhospitable lands.
The rest of the watching world seems powerless to intervene in this deadly catastrophe.